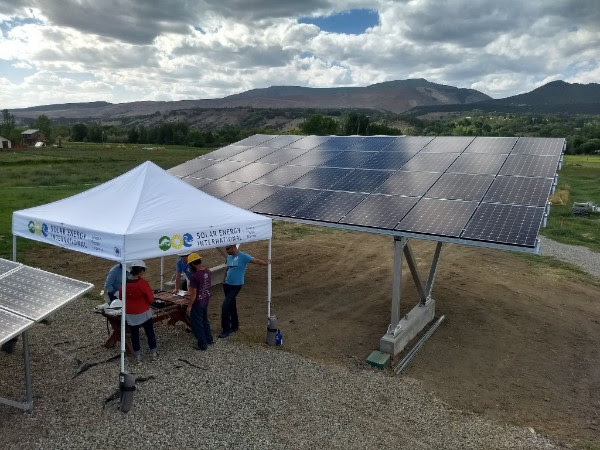 Paonia, Colorado is home to Solar Energy International (SEI)'s industry leading solar energy technical training facility. Since the early 2000s, tens of thousands of students have received hands-on experience in installing and commissioning solar systems at our lab yard. SEI offers classes on a variety of critical topics for industry professionals from grid-tied, to battery-based, and more advanced O&M classes. We're constantly updating our lab yard with the best the industry has to offer to give our students relevant experience on what they will–or are already encountering in the solar industry.
Here are some exciting additions students will experience in the lab yard this year.
New Grid-tied Carport System to Explore:
PV201L: Solar Training- Solar Electric Lab Week (Grid-Direct) will feature a new station! Thanks to Panasonic's donation of a pallet of 40 HIT modules installed on a Schletter carport, students will now be able to get their hands on the installation and commissioning of this new carport station.
AC-coupled SMA Sunny Island System: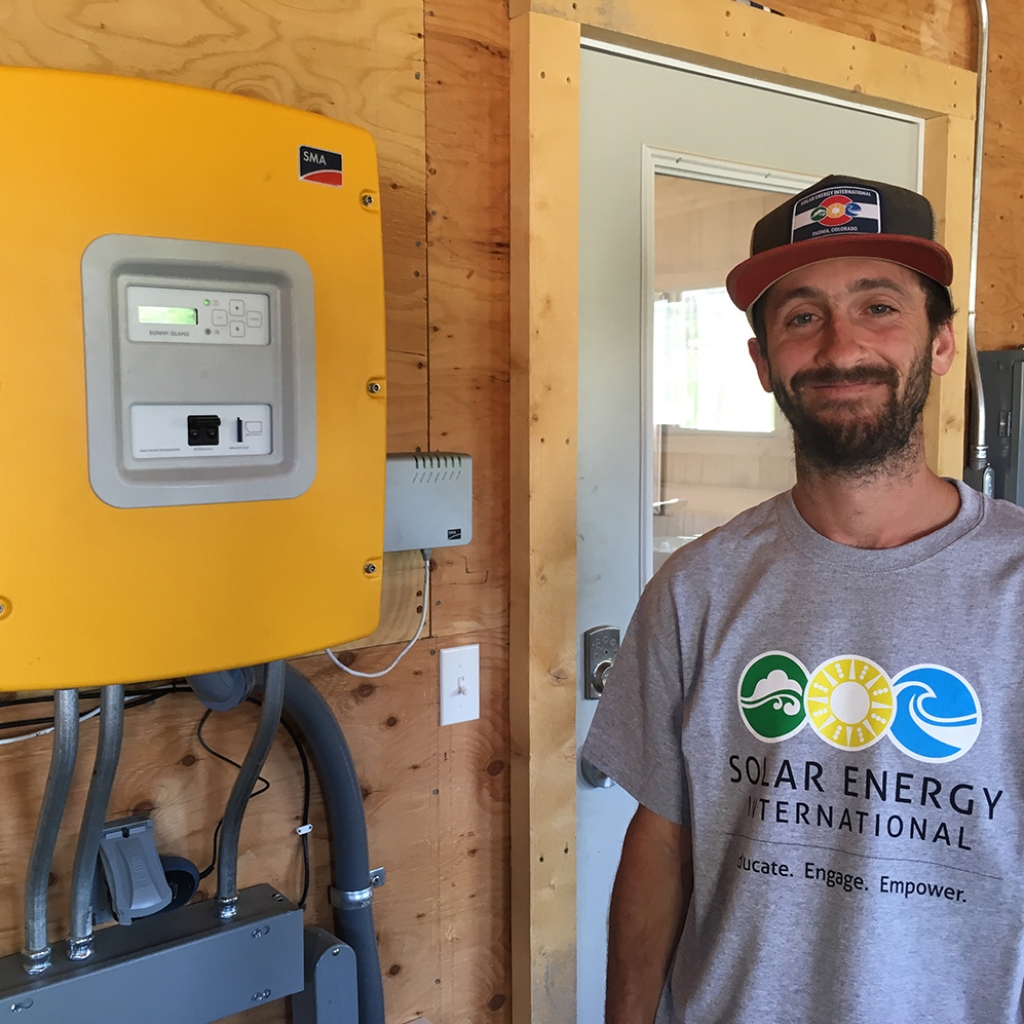 In 2018 we expanded our battery-based systems in our PV301L: Solar Training- Solar Electric Lab Week (Battery-Based)  training by adding a donated BluePlanet lithium ion battery bank to our newly installed Sunny Island system. We also made our Magnum battery-based system compliant with NEC 2017 Rapid Shutdown standards.
Top-Notch Accommodations: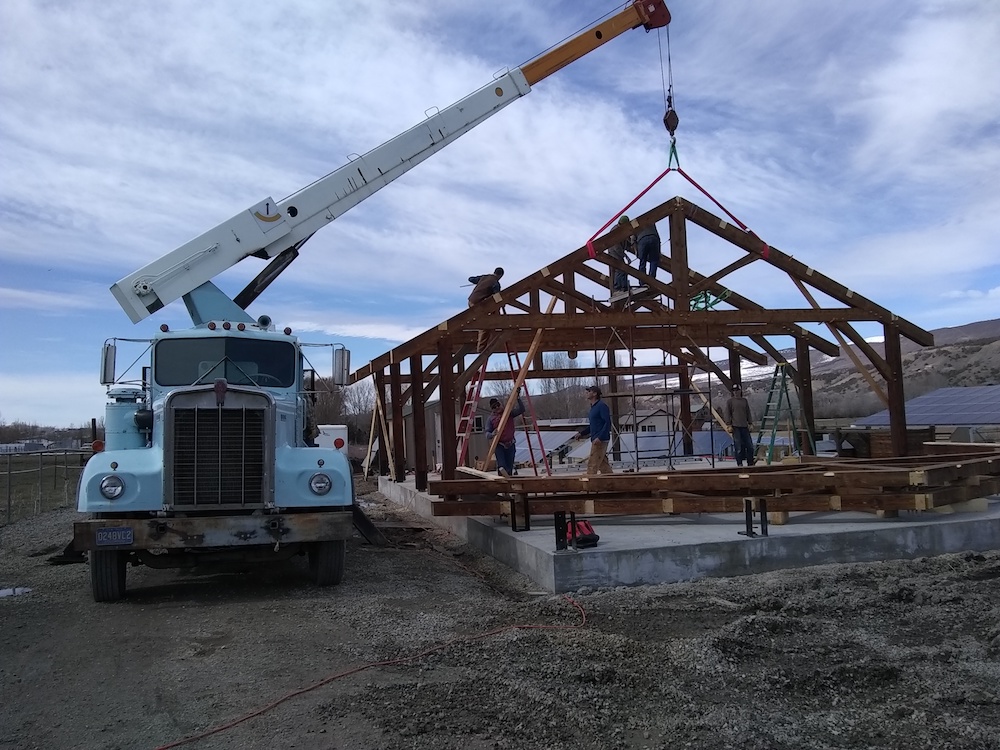 Our BRAND NEW Student Lounge features ethically-sourced (including lots of beetle kill pine) timber-framing. This is the next phase of our Paonia, Colorado campus development and will provide a gathering spot, kitchen, and new bathrooms for students.
Check out our lab-based classes coming up at our headquarters in Paonia, Colorado this spring, summer and fall:
PV201L: Solar Training – Solar Electric Lab Week (Grid-Direct)
Put classroom theory into practice with the ultimate hands-­on PV experience available! This five-day lab class offers students the opportunity to work closely with experienced PV professionals and get their hands dirty by fully installing and commissioning a wide variety of system types before testing the system, then de-commissioning and breaking down. You will work with modules, inverters, and racking components from a wide range of manufacturers that are all big players in the PV industry. A low student-to-instructor ratio and the world­-class lab facility at SEI's lab facilities in Paonia, Colorado or Costa Rica combine to make PV201L the perfect environment for your first hands­-on PV experience.
PV301L: Solar Training – Solar Electric Lab Week (Battery-Based)
This five-day lab class is an amazing opportunity to get hands-­on experience with a wide range of battery-­based PV system components and architectures at SEI's world­-class lab facility in Paonia, Colorado. Working in small groups with instructors who live and breathe battery-based PV, students install, test, and commission numerous PV systems with energy storage that address a wide range of applications. The labs in PV301L consist of stand­-alone and multimode PV systems, and include AC and DC coupled equipment. Many experienced solar professionals have never worked with batteries – this is your chance to leap to the front of the pack!
PV351L: Solar Training – PV Systems – Tools and Techniques for Operations and Maintenance Lab Week (Grid-Direct)
PV351L is an intensive, advanced training designed for solar professionals already working in the PV industry who want to take their technical skills to the next level­ and gain hands-on experience with a wide range of advanced analytical tools and meters. Through a mix of classroom and lab time, theory is immediately applied in the field, with a focus on commissioning, operations and maintenance, troubleshooting, and performance evaluation. Students gain experience using a wide variety of the latest and greatest tools the industry has to offer, including various multimeters, insulation resistance testers, IV curve tracers, and infrared cameras. Learn the advanced skills required to ensure PV systems operate safely and reliably!
The post 2019 lab sessions starting soon: Check out new additions to the SEI campus! appeared first on Solar Training – Solar Installer Training – Solar PV Installation Training – Solar Energy Courses – Renewable Energy Education – NABCEP – Solar Energy International (SEI).