A few years ago, SEI spun off Solar Rollers which was part of our Solar In the Schools program. Noah Davis started Solar Rollers, a PV-powered remote-controlled race car program for high schools, while working for SEI and went on to develop it into its own non-profit.  Solar Rollers is now in it's 3rd year and is growing by leaps and bounds.  Solar Rollers mission is to inspire young people to develop knowledge in the field of energy and empower them to improve the world's energy systems. They do so by providing highly engaging energy education programs that build technical skills, teamwork, self-confidence, ingenuity, and community.
This past May, SEI Student Services team member, Kevin Sova, volunteered for the second year to be one of the student judges at the Elitch Gardens event in Denver.  This year's event brought together 26 teams representing high schools from all around Colorado.
For more information on the Solar Rollers program visit http://www.solarrollers.org/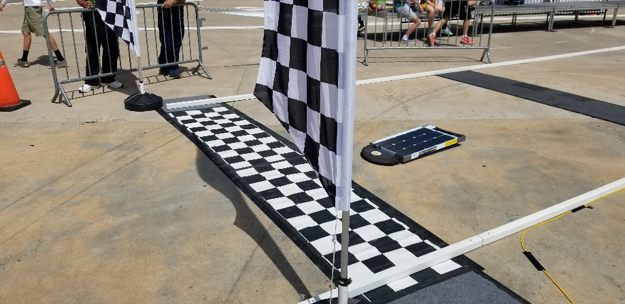 The post SEI spinoff program Solar Rollers inspires youth with solar appeared first on Solar Training – Solar Installer Training – Solar PV Installation Training – Solar Energy Courses – Renewable Energy Education – NABCEP – Solar Energy International (SEI).